Podcast

PODCAST, EPISODE 7: Derek Bell and Neel Jani, live from Porsche at Le Mans 2021
Derek Nell and Neel Jani compare notes on their incredible racing careers, live from the Porsche garage at Le Mans 2021.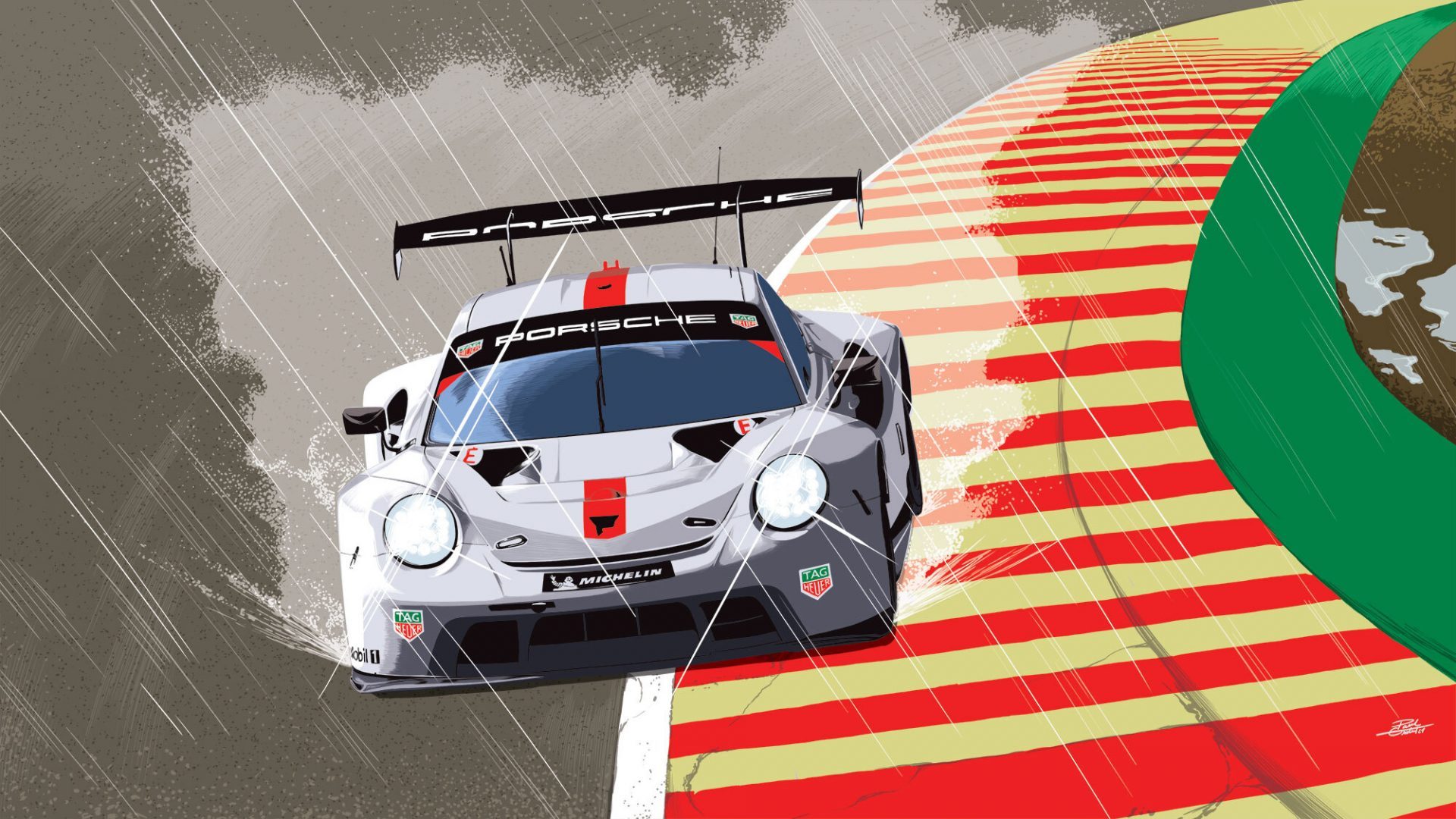 The Edge is a series of conversations with extraordinary people operating at the edge of possibility. It's about the thin line between taking part and tipping into victory; it's about what gives us our edge, and what we can do to go beyond it.
Our guests this time are Porsche's Neel Jani and the British racing icon Derek Bell, live from the Porsche garage at Le Mans 2021. 
We're going for a spin with Swiss superstar Neel Jani as he competes in the 2021 FIA World Endurance Championship and 24 Hours of Le Mans for Porsche, and Derek Bell, the consummate British racing legend who won the Le Mans five times, as well as the Daytona 24 three times and the World Sportscar Championship twice. The pair talk about their careers, their passion for Porsche, and why it's such an exciting time for the Porsche GT team.
Your host for this special podcast edition live from Porsche Garage at Le Mans is none other than Nicholas Biebuyck, Heritage Director at TAG Heuer.
Listen to the full conversation by searching for 'The Edge TAG Heuer' wherever you get your podcasts:
And also on:
Our aim? To be the monthly source of the fuel you need to leave your limits in the dust.
Nicholas Biebuyck (TAG Heuer), Neel Jani (Porsche), Derek Bell
Attention: only have a minute?
Here are a few snippets to put you on the starting line and get the engines revving. Jump right in! But don't forget to subscribe to our Podcast so you can listen to the full, unfiltered episode later.
LIVING LEGEND
[Derek Bell] "It is a great honour to be asked to be the Grand Marshal. It isn't something I was in a rush to do, but when they start calling you a legend in your 40s, you know you might be in trouble by the time you get to your late 60s or early 70s."
ANYTHING CAN HAPPEN
[Neel Jani] "Le Mans is a race where anything can happen. It has this big mythology surrounding it, this huge history, and that's because of what has happened here in the past, because of guys like Derek, and many other great drivers. So it's always special to be here."
UNDERSTANDING HISTORY, CONTRIBUTING TO THE FUTURE
[Neel Jani] "Most of the things drivers enjoy about cars now in terms of safety and technology came about because of what [previous generations] did. It's a process. That's why I think understanding history is important for a driver – understanding what we have now, and also what we can contribute to the future."
RELY ON YOUR SENSES
[Neel Jani] "Something which is a huge influence nowadays is software. I think the most difficult challenge is producing a car which feels natural when you drive it, and yet has software that works to assist you. Because what often happens is that we have software that works very well, but doesn't feel natural. The big struggle is making it feel natural, so you can still rely on your senses."
TOTAL COMMITMENT
[Derek Bell] "Porsche have been successful at Le Mans because of their total commitment to motorsport. So many others have come in for three or five years, and then ducked out once they've had their bit of glory. But Porsche has always been here. They have to be celebrated for what they've done for racing."
Neel Jani
Neel Jani has steadily built one of the most varied and impressive resumes in racing, astounding the world with his speed in everything from the World Endurance Championship to Formula-E. The former Red Bull Junior had a particularly impressive 2016, winning both the Le Mans and the FIA WEC title that year with his Porsche teammates Romain Dumas and Marc Lieb. More recently he raced with Rebellion Racing in the 2018/2019 FIA WEC season before joining the Porsche Formula E team for 2019/2020.
Derek Bell
Derek Bell has enjoyed one of the most illustrious and iconic racing careers of any British driver, and has been described as the 'most popular driver of his generation'. At the height of his career he was one of the most prominent and successful endurance race car drivers in the world. He was awarded the MBE for services to motorsport in 1986, and was inducted in the Motorsports Hall of Fame of America in 2012. After winning the Le Mans five times – and shooting the movie Le Mans with Steve McQueen in 1970 – he considers it his second home, and is the Grand Marshal for the 89th race in 2021.
Jani and Bell may be drivers from different generations and dissimilar backgrounds, but they both have a warm, down-to-earth manner and a philosophical outlook on success. In the full episode with our special host Nicholas Biebuyck, Heritage Director at TAG Heuer, the pair discuss what ignites their passion for racing, and what it takes to stay at the top of your game.