Podcast

7 Takeaways from Our Brand New Podcast Episode #1 With Patrick Dempsey
5 min
Here at The Edge magazine, we're proud to launch our brand new eponymous podcast - The Edge by TAG Heuer - available now on all major platforms.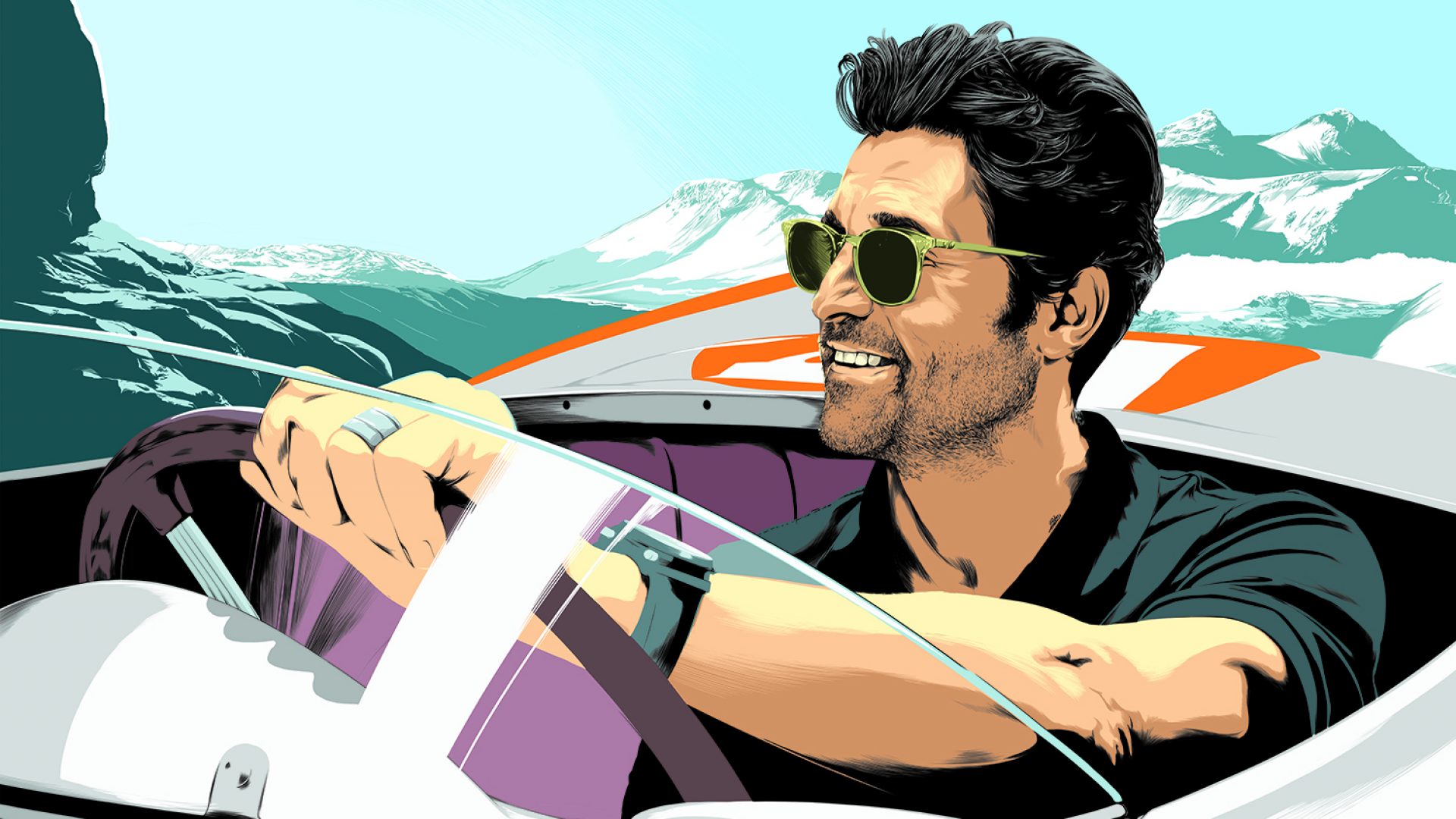 The Edge is a series of conversations with extraordinary people operating at the edge of possibility. It's about the thin line between taking part and tipping into victory; it's about what gives us our edge and what we can do to go beyond it. 
Our first guest, is none other than the astronomically talented, Hollywood leading man turned racing driver, Patrick Dempsey.
With your host Teo Van Den Broeke, the Style Director of British GQ, in our 45 minute full episode, we go from 0-80mph with Mr Dempsey, talking about the inspiration behind his career gear-shift, his formidable work through the Dempsey Centre to offer integrative medicine to those who need it most, and – of course – his inimitable watch collection.
Listen to the full conversation – the inaugural episode of TAG Heuer's landmark series – by searching for 'The Edge TAG Heuer' wherever you get your podcasts:
And also on:
Our aim? To be the monthly source of the fuel you need to leave your limits in the dust.
Attention: only have a minute?
Here are a few snippets to put you on the starting line and get the engines revving. Jump right in! But don't forget to subscribe to our Podcast so you can listen to the full, unfiltered episode later.
SIMPLIFYING YOUR PATTERNS
"Balance is very hard to achieve. It's like juggling. You just try to keep all the balls in the air and then simplify your patterns so that you have more time to spend with each project."
[Editor's note: And Dempsey is a man who'd know – he tells us about his time in a Vaudeville clown troop in Butterfield, Maine.]
CONVERT PRESSURE TO FOCUS
"How do you convert pressure so that it accelerates your focus, rather than diminishes your focus? I think it's just like anything else. It's just like going to a gym: you just have to strengthen that mental muscle"
FIND THE EDGE
"[In a race] the stakes are incredibly high. You're at a level of attention that is much greater because you know that the mistake could be catastrophic. And you want to maintain that sense all the time. This is about the edge, right? So what is the edge? How do you define it? For me, it's really just being keyed-up enough to the point where you have that attention to detail in your situational awareness of everything. The challenge? Finding things that engage you enough to be able to focus that intensely."
EGO OVER EGOTISTICAL
"You have to be careful with your ego. And that's true for everything. The really great athletes or performers have a strong ego without being egotistical. There's some sense of humility in there that really allows you to engage. That's what's great about sports – competition is not an abstract notion. It's in the data. As an actor, it's so abstract as to how you quantify success or talent. Everybody is so different. So how do you compare yourself to another individual? That's where you can get into trouble…"
YOU CAN RUN THE SHOW
"Value who you are as an individual. That, in itself, is sometimes hard  to realise and to hear: you are unique for being who you are and your perspective is unique to who you are. And you have the technology! If you have an iPhone, you can make your own movies. You can be the star. The technology is out there –  you can create your own show."
RACE AGAINST YOURSELF
"Your race is really within yourself. Always. You're racing yourself. When you get to your own personal edge, there's a calm that overcomes you. It's not the crazy out of control energy – there's just something sublime in the midst of all the turmoil. It's beautiful. And that's why the high of competition is so great. Everything else is to the side, and you're right where you need to be in that moment."
DON'T STOP WORKING
"[As humans,] we're in a constant state of constant refinement. That's why we're here. And until we pass, I guess we don't stop working. You can't. "
The ultimate reference in luxury chronograph watches, TAG Heuer's high-precision timing innovations have kept pace with the evolution of sports since 1860. Our timepieces make it possible to capture every fraction of a second of a performance.