Podcast

Podcast, episode 2: 7 Takeaways from Our Brand New Podcast with Christian Horner
4 min
Learn what allows Christian to keep his edge – even at the limits of possibility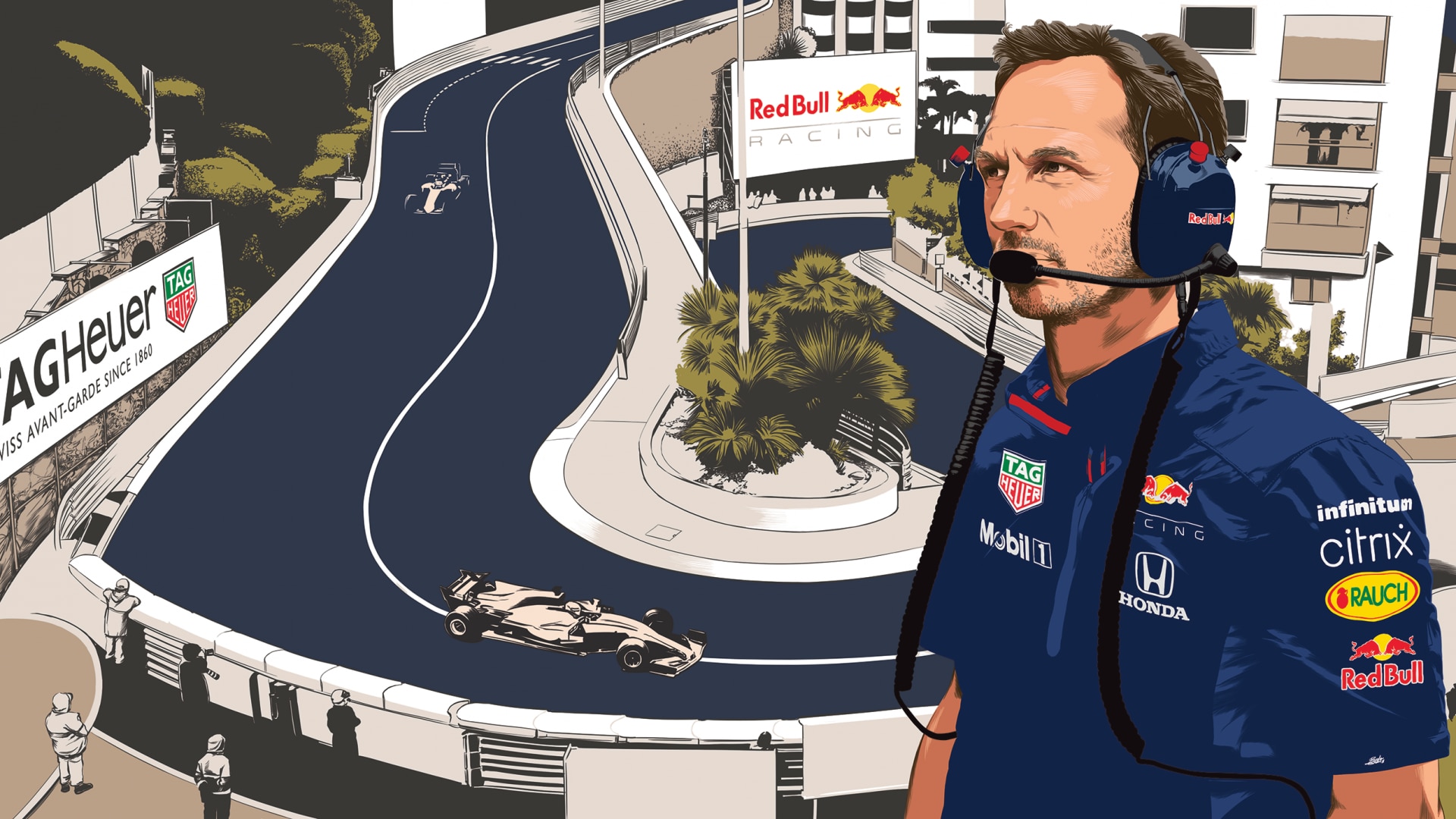 The Edge is a series of conversations with extraordinary people operating at the edge of possibility. It's about the thin line between taking part and tipping into victory; it's about what gives us our edge and what we can do to go beyond it.
Our next guest is the legendary Christian Horner, British Team Principal of the Red Bull Racing Formula One team.
With your host Teo Van Den Broeke, the Style Director of British GQ, in our 45 minute full episode we take a deep dive behind the scenes of an 8-world-title-winning F1 team (4-times Drivers' Championships & 4-times Constructors' Championships), discuss what gives a great driver their 'drive', find out how the world of Formula One has weathered the 2020 storm, and learn what allows Christian to keep his edge – even at the limits of possibility. 
Listen to the full conversation – the inaugural episode of TAG Heuer's landmark series – by searching for 'The Edge TAG Heuer' wherever you get your podcasts:
And also on:
Our aim? To be the monthly source of the fuel you need to leave your limits in the dust.
Attention: only have a minute?
Here are a few snippets to put you on the starting line and get the engines revving. Jump right in! But don't forget to subscribe to our Podcast so you can listen to the full, unfiltered episode later.
WHAT GIVES RED BULL RACING ITS EDGE
"I think it's the spirit that exists in the team. We are a race team, and that is our DNA. We're not trying to be something else. And I think that competitive spirit runs through the whole team. People are proud to work for this team – it's not a job. Everybody has to go that extra mile. And we're still hungry to do a lot more." 
THE DRIVE, AND THE DRIVERS
"I love working within a team, within that close team environment. I enjoy working with the drivers. I've been a fan of Formula One since I was a kid, and that still remains in my heart today. And winning is very addictive! Once you've tasted it, you just want more… it focuses you on where you need to improve."
WHAT MAKES A WINNER
"Young drivers with a lot of talent share the same raw ability, inner confidence and hunger. Most of all, they need to have that ambition, that belief, that desire. And that's a common trait between all successful drivers…"
AGE IS JUST A NUMBER
"When I first came into the sport, my drivers were older than I was. Now I'm old enough to be those drivers' father. But I don't really see them as younger or older – I think age is irrelevant. It's how you handle yourself, how you hold yourself. And then age is just a number." 
OVERCOMING CHALLENGES
"There are challenges every day, every week. And I think to overcome it, you worry about the things that you can control and not the things that you can't. Take things one step at a time. Within Formula One, we try to understand what the challenge is, then what our weakness is and how to address that, and build on our strengths." 
PUSHING THE LIMITS
"In sports, you're always pushing to the edge. I think as you get older, you learn to deal with situations slightly differently. But in the Grand Prix, we're always at the limits. And if you're not at the limit, you won't be winning. So it's about getting comfortable living your life there – and experience helps with that." 
HOME IS WHERE THE HEART IS 
"[After all the travelling for competitions], I enjoy being at home. I enjoy the countryside. You know, we have a lot of animals at our house in the countryside, with horses and dogs and donkeys, you name it. So for me, peace and tranquillity is being at home."
The ultimate reference in luxury chronograph watches, TAG Heuer's high-precision timing innovations have kept pace with the evolution of sports since 1860. Our timepieces make it possible to capture every fraction of a second of a performance.