Podcast

PODCAST, EPISODE 6: Reaching New Heights - with record-breaking surfer Maya Gabeira
What it really means to be a champion in the Big Wave world
Maya Gabeira talks candidly about her surfing career, the experience of recovering from a traumatic injury, and speaking up for what she believes in.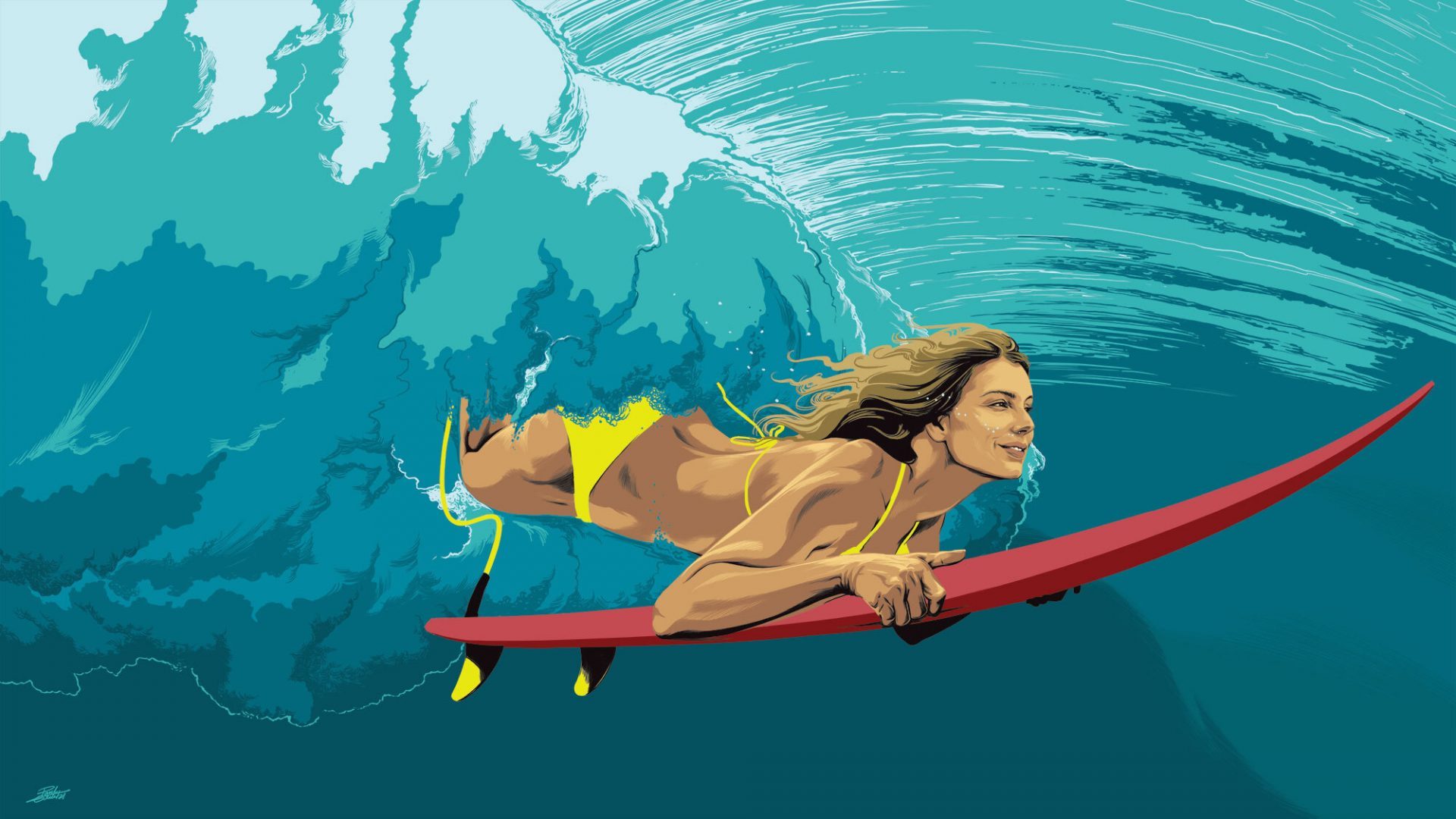 The Edge is a series of conversations with extraordinary people operating at the edge of possibility. It's about the thin line between taking part and tipping into victory; it's about what gives us our edge and what we can do to go beyond it.
Our next guest is the one and only Maya Gabeira, surfing legend and multiple world record holder.
With your host Teo Van Den Broeke, the Style Director of British GQ, in our 45 minute full episode we talk perseverance, passion, and psychology with Maya Gabeira – Brazilian big wave surfer, activist, and the female Guinness World Record holder for the biggest wave ever surfed (we'd like to point out it was also the biggest wave surfed by anyone, of any gender, in 2020). Widely considered to be one of the best female surfers in the world, and among the most influential female surfers of all time, Maya is also a powerful advocate for Ocean conservation, and mental wellbeing in athletics.
Listen to the full conversation by searching for 'The Edge TAG Heuer' wherever you get your podcasts:
And also on:
Our aim? To be the monthly source of the fuel you need to leave your limits in the dust.
Attention: only have a minute?
Here are a few snippets to put you on the starting line and get the engines revving. Jump right in! But don't forget to subscribe to our Podcast so you can listen to the full, unfiltered episode later.
Living the dream
"To go to Hawaii when I was seventeen was like a dream come true. I really wanted to see Hawaii, to surf the waves, to live abroad, to speak English. Of course, there were a lot of sacrifices… but at that time it was all so fantastic… to be that young and to have so much freedom, to be living abroad by myself and surfing waves in Hawaii. It didn't feel like a sacrifice – it just felt like a dream come true."
Being limitless
"I was lucky, because I was brought up with no sense of limits… my mom used to tell my dad that it could have been a disaster! But I never limited my dreams, and I was always very supported – to dream, to follow my passion, to be extremely dedicated and to not fit into certain molds or lead a life that I could see others doing. To find my own thing. And sometimes it can be a little lonely, it can be a little difficult to forge your own path in the world. But it's very rewarding."
Hope floats
 [On her life-threatening accident at Nazare in 2013]
"There were a lot of mistakes, some bad luck. And then a lot of good luck, which allowed me to live through the experience. With time I was able to realize that we needed so much more to be able to be safe in a situation like that. That was one of the reasons I was able to come back and improve so much – there were so many things I could do to get better, to get safer, to surf better. That's where my hope lay – that I would be able to recover and continue pushing myself."
Playing the long game
"[Recovery] took four years. It's day in, day out, breaking those mental barriers, those ghosts that you have to deal with, things that might happen again… but I try to be so consistent out there, so dedicated, that as the years went by, I had so many new experiences on top of my traumatic experience… it was a very long process. But I'm somebody that achieves things by being strategic. Most of the things I do take a long time – I've always worked that way."
Epic comebacks
"My comeback was in 2018, when I established the first Women's World Record; it felt like such relief, like this big weight on my shoulders was lifted…. and I'm actually really lucky that without really aiming for it, I was able to get a second world record in 2020 – because that one was the fun one. That one was like God telling me, OK, now you need to enjoy your world record. I'm giving you a second one. And that one felt good. That one felt like a cherry on top of the cake, because the first was a little bit of a stress relief!"
Never give up
"I'm very happy that I didn't give up when I could have, that I persisted and believed… It feels very rewarding now to be able to look back and know that my passion was able to lead me through that whole experience, because I learned so much through those years. I was able to persistently work on getting back and getting better and living the life that I had chosen for myself.  Which is surfing, being in the ocean, being active. It's a wonderful life."
Paying it forward
"With any suffering, it would be ideal to suffer and then to move on and never have to think about it again. But it's my responsibility – I think it's just fair to share what I went through. I don't like to hold it back, because I think there are lessons there. And if I can help one person, if I can help two people, that's wonderful, and it wouldn't be right to keep my story to myself and not position myself on issues that are close to my heart."