Podcast

Podcast, Season 3, Episode 2: Roberto Lacorte on breaking records and making waves with FlyingNikka
3min
Meet the man behind one of sailing's most radical projects.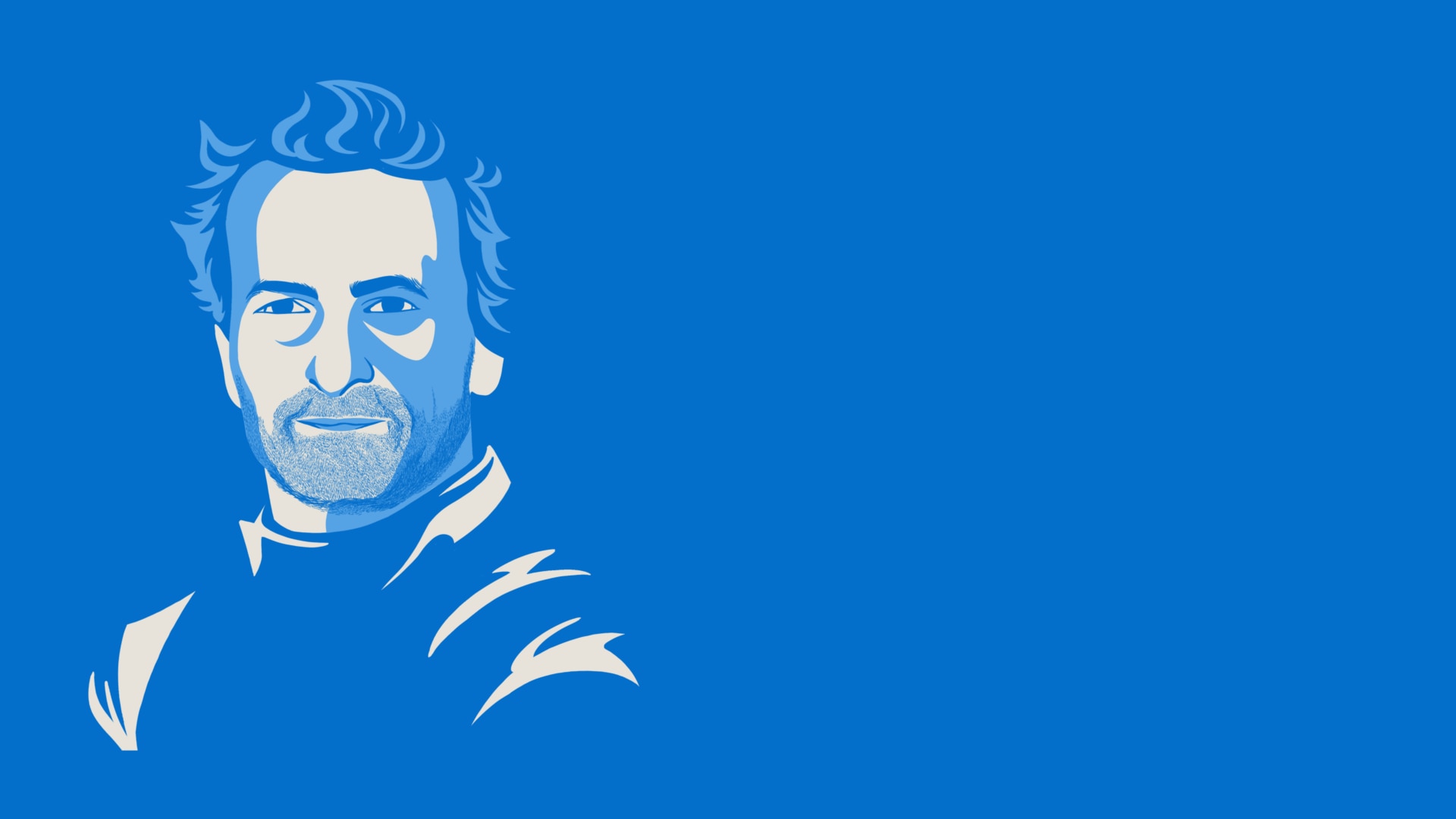 There are moments when time stands still. Moments where you find yourself on the verge of greatness. Moments that stand the test of time. The Edge is a series of conversations where extraordinary people tell intimate stories of one moment that changed everything for them. A world record, a world championship, an epiphany, a life-changing decision. They relive their moments, minute by minute. How they overcame pressure, fear, pain and pushed themselves to the limit. To The Edge. 
This time, our guest is a man of many talents. Roberto Lacorte is a racing driver, sailor, and entrepreneur. Whether he's behind the wheel of a race car or at the helm of a sailing boat, Roberto is constantly pushing himself, and his team, to the very edge of possibility. In this episode, Roberto discusses FlyingNikka, his ambitious sailing project that seeks to break records and make waves. He also talks about his late start to motorsport, what the future holds for sailing, and FlyingNikka's collaboration with TAG Heuer. Presented by your host Teo Van Den Broeke, discover the man behind one of sailing's most radical projects.
To listen to the entire podcast, type "The Edge TAG Heuer" into the search bar of your podcast application:
Our aim? To become the source of inspiration you need each month to help you exceed your limits.
Attention: Only have a minute?
Here are a few snippets to put you on the starting line and get the adrenaline pumping. But don't forget to subscribe to our Podcast so you can listen to the full, unfiltered episode later. The Edge is a series of conversations with extraordinary people operating at the edge of possibility. It's about the thin line between taking part and tipping into victory; it's about what gives us our edge and what we can do to go beyond it.
Sailing is a part of me
I started sailing with my father when I was very, very young. Thanks to him, sailing is a part of me. It's different from motorsport. I decided to start my career in motorsport when I was 40. I started very late compared to other drivers, but I felt inside of me something that pushed me to start.
The ambition behind FlyingNikka
We can say that it [FlyingNikka] is a vision. A vision to feed my intention to do something new. I remember the moment when I realized that the right direction was a completely new boat. Completely different from the previous experience. I remember my meeting with the design team. They proposed an upgrade of the SuperNikka, which was the maxi yacht that gave us a lot of satisfaction. We won a lot of regattas around the Mediterranean. SuperNikka was a 60-footer mini maxi. And I realized that after a lot of victories around the Mediterranean Sea, we deserved more. So I asked the design team to propose something new, something bigger and faster. 
They showed us a boat that was simply an improvement of the SuperNikka. And then I realized that that was not the right direction. My intention is to try to sail in a different way, with technology that was coming. The America's Cup foiling boat technology. The challenge was to design a flying boat. Not for inshore races, but to approach the blue water races. So I asked the design team to give me an idea [like that]. They agreed that it was possible to approach the concept that I had proposed to them. This was the starting point of FlyingNikka. A new technology for a new territory of the flying boat.
On the first new generation foil mini maxi vessel
FlyingNikka is a completely new generation of flying boat. Why? Because FlyingNikka is the first boat ever…flying, foiling boat…designed to fly in the blue water…and designed to race in long distance races. This is a good and important challenge because we have to approach different conditions, compared to the America's Cup. Conditions made of not only flat water, but with waves. And the problem for foiling boats is the conditions of the sea…the dimension of the waves. So our challenge was to create a boat, with foils, that was able to fly in different conditions. Not comfortable conditions for the boat and for the crew. And the challenge was to manage these two to have the possibility to fly at the typical speeds of a flying boat. Around 30 to 35 to 40 knots, in different conditions. The typical conditions of long distance races.
Break records with FlyingNikka
First, we want to break the records of the classic regatta in the Mediterranean, like the 151 Miglia, Giraglia. Some important records like Montecarlo Porto Cervo, for example, is the last record that Giovanni Soldini broke with the multi-hull boat. Maybe we can break that record. 
Roberto's most challenging moment
I remember one Italian championship when we racing with a small boat. At the time, we raced with my first racing boat. We started with a light wind but halfway through, we met very dangerous conditions. A lot of boats returned to the harbor for safety reasons. But we pushed ourselves to the limit and finished the race very strongly. We gained a podium for that race.
In the danger zone
When you feel like you're in the danger zone, you have this feeling that you're alive. You feel very good, you stay in that moment. It's strange. It's not the correct way to approach life because you put yourself at risk. But that is the moment when you are on the edge, when you experience the best sensations and the most satisfaction. In both sailing and racing. I've experienced a lot of these situations while racing. In Daytona, in Le Mans, at Sebring. That is the most difficult race in the world, in my opinion.
FlyingNikka's partnership with TAG Heuer
We started the collaboration with TAG Heuer with SuperNikka. We established a light collaboration with the Italian branch of TAG Heuer. Not only with the SuperNikka, but also being part of 151 Miglia as the timekeeper. This gave us a good opportunity to present precious prizes to the winners of 151 Miglia, with watches for the winner of each category. It's a prestigious way to honor the winners. And so, the collaboration started there and step by step, we introduced our FlyingNikka project to TAG Heuer. 
Roberto's first steps in motorsport
I remember one moment when I organized a karting challenge for my company. A race between our colleagues. And I was inspired. Because I remember that day I drove well and I realized that maybe that was the starting point. I remember one week later I met Giorgio Sernagiotto in Mugello, where he was racing in the Ferrari Challenger. I asked him about how to start [racing] and he drove me to take the first steps to start my career in racing.
The difference between sailing and racing
Someone asked me, 'Would you prefer sailing or driving?' My answer is that they're incomparable. The experiences are incomparable. They are two different worlds.
My suggestion to young drivers or sailors or entrepreneurs is to be focused on a clear target. Grow through targets. This is very important. 
The future of sailing
The future of sailing is something strange because I think it will be divided into different ways of sailing. The flying boats will represent the extreme part of racing in sailing. Then for the normal cruising boat, I think the foiling technology will be very difficult to use. You need a dedicated team for that. So the future [of sailing] will be divide,  like it is divided in motorsport.
An important starting point
I have a lot of dreams in my mind. FlyingNikka is something that can help you dream of something bigger. Like America's Cup. We can say that FlyingNikka is the first step in that direction. We need a lot of energy to run the project, but you need one starting point. And FlyingNikka is a very important starting point.