Podcast

Podcast, Episode 4: Deep Shots With Félix Auger-Aliassime
2 min
Learn what it takes to be at the top of your game, on and off the court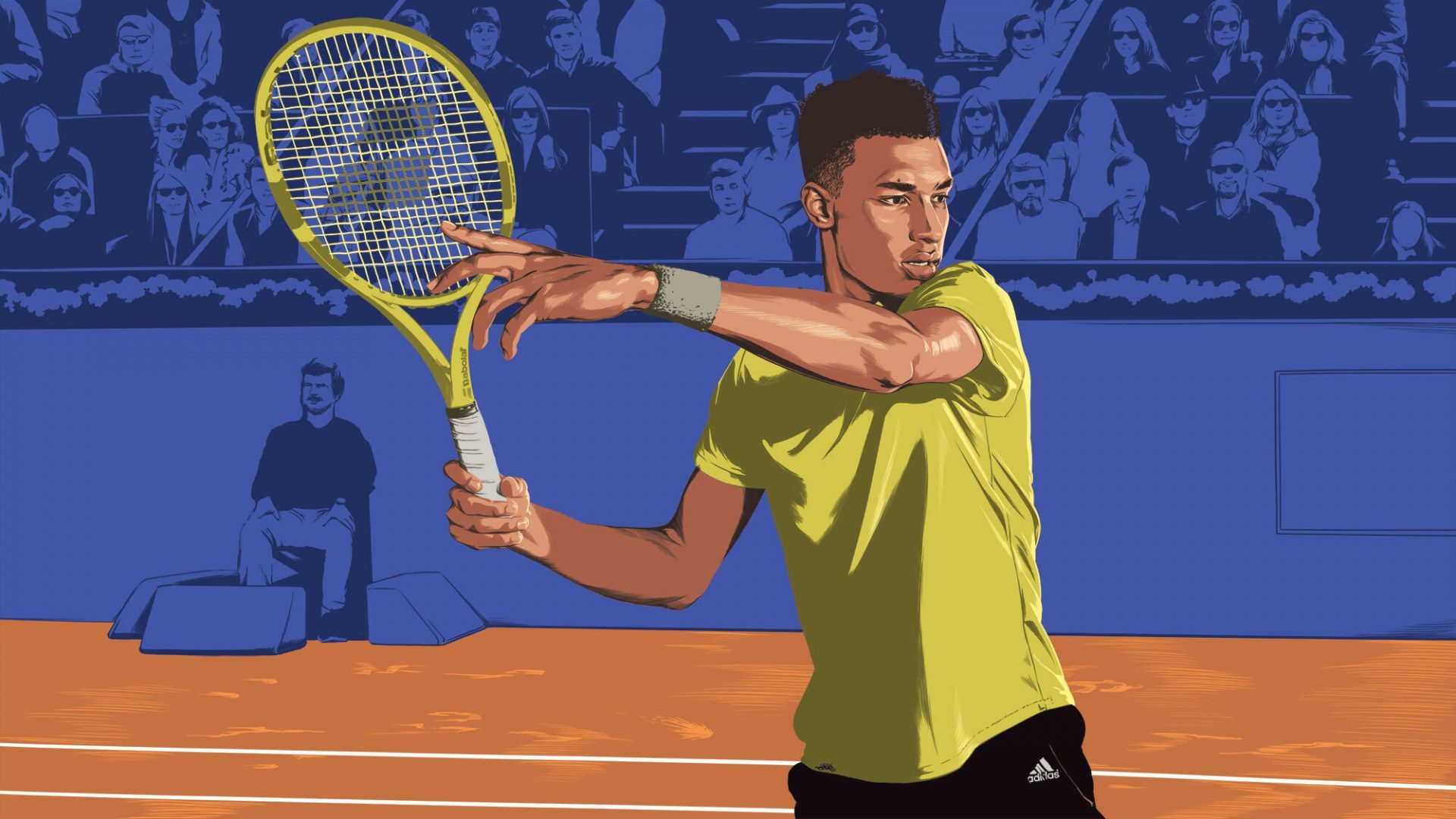 The Edge is a series of conversations with extraordinary people operating at the edge of possibility. It's about the thin line between taking part and tipping into victory; it's about what gives us our edge and what we can do to go beyond it.

Our next guest is Félix Auger-Aliassime, the young Canadian tennis champion who first picked up a racket at the age of four.
In our full 45- minute episode with your host Teo Van Den Broeke, Style Director at British GQ, we volley some ideas with one of today's most accomplished young tennis stars. In this conversation with Félix, we explore his childhood, an early start with the sport and what it takes — each and every day — to be at the top of his game.
Listen to the full conversation by searching for 'The Edge TAG Heuer' wherever you get your podcasts:
And also on:
Our aim? To be the monthly source of the fuel you need to leave your limits in the dust.
Attention: only have a minute?
Here are a few snippets to put you on the starting line and get the engines revving. Jump right in! But don't forget to subscribe to our Podcast so you can listen to the full, unfiltered episode later.
A solid support system
"I'm really lucky to have good people around me…So that's why I think, through the years, even though things have gone fast at times, I've been able to stay pretty grounded and not break or crack under pressure."
Childhood memories
"I have really good memories of just being able to have a kid's life who's just enjoying his time going to school. I was also playing a lot of tennis, especially in the summer, and having fun with my friends…My childhood was just perfect in a way. I was able to be very balanced and have all the things I needed."
Healthy competition
"I love competition. I love the challenge, to play tournaments, to compete and the feeling of winning because I'm not just competitive in tennis, trust me. If you ask my family about board games or card games at home, I was always very competitive… We all have a different way to approach competition, but in the end, there's a winner and a loser every day, every match, and that's just the reality of it. Of course, you win some, you lose some. But you need to want to win more than the opponent or at least just as much."
Respect on and off the court
"But at the same time, I think [when it comes to our opponents] we have great respect for each other and we think really highly of each other. So we're able to have good relationships outside of the court. And then once we play each other, it's the best man that wins and we compete as hot and as high as we can. And we're really motivated to win. But it strictly stays on the court. And then we're all good outside of it."
Staying focused and confident
"I focus on myself rather than my opponent. It's about bringing your best game every day, giving yourself the best chances of winning against all the players… I think consistency and routine bring confidence. Nothing else does, really."
Diversity
"I was already seeing a little bit of diversity on the tennis scene and in sports in general, and felt like I have my place there, too. I never felt like I was out of place or that it wasn't for me. And I'm glad to see more and more diversity in tennis."
Self-reliance
"At times, you know, you have to dig in really deep within yourself to find solutions, because once you're on the court, I often compare it as, OK, let's say chess or gladiators: once you step into the arena, there's no outside sources that can really help you. Of course, there's the crowd, there's your coaches encouraging you or being there for you. But in the end, you have to sit down and think and dig in and find solutions on your own. And sometimes it's tough mentally."
Play in the present
"You have to feel with your temper, your mood, whatever it is, and you have to do the best with it. So I think competition in this world of tennis teaches me how to stay in the present."