Podcast

Podcast, Season 3, Episode 1: Cai Xukun on his music, his fans and his constant search for the perfect moment
5 min
From how his music has evolved to what the future holds, enjoy our wide-ranging chat with musician KUN.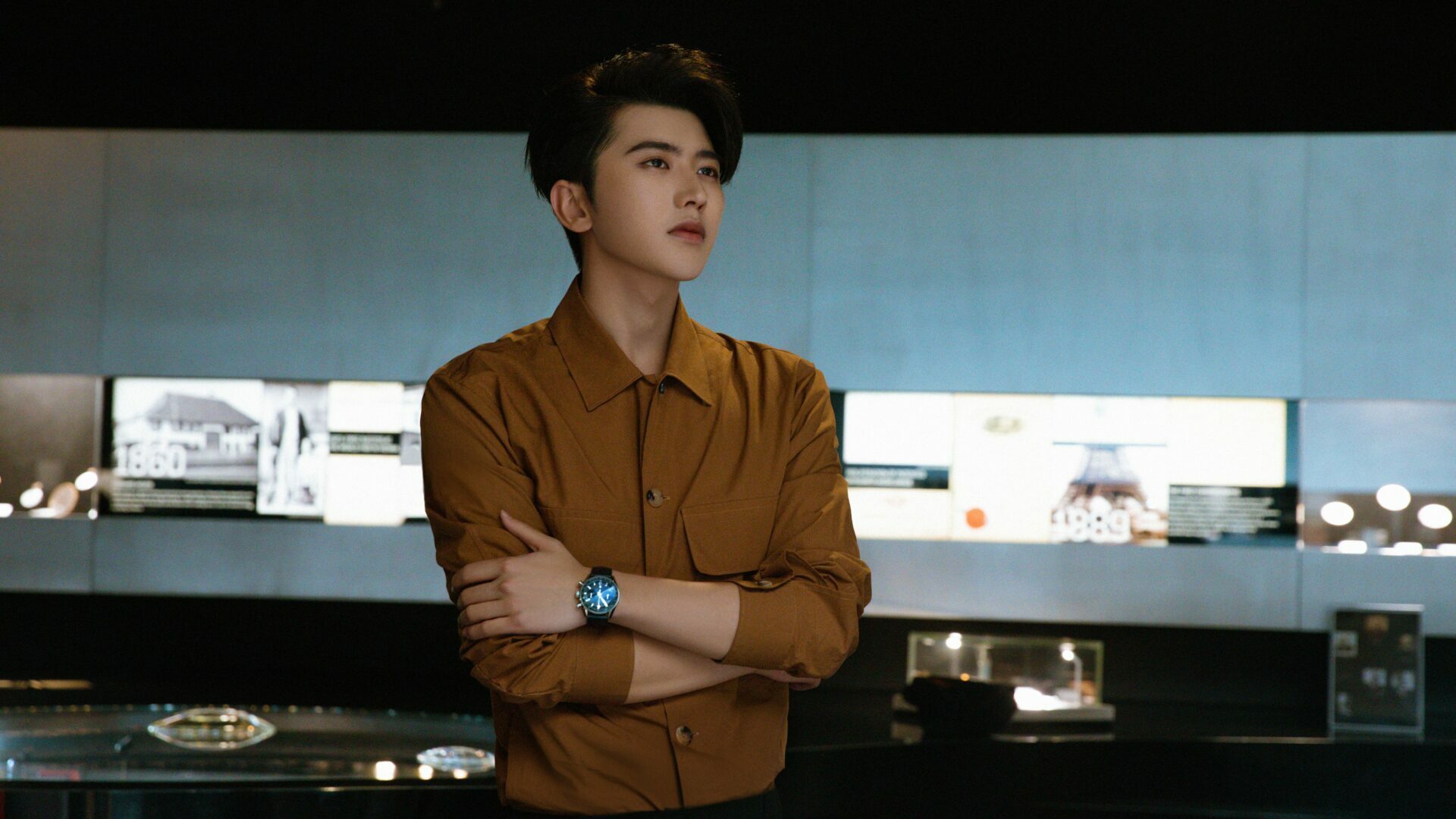 Cai Xukun visiting the TAG Heuer Museum, in La Chaux-de-Fonds, Switzerland.
There are moments when time stands still. Moments where you find yourself on the verge of greatness. Moments that stand the test of time. The Edge is a series of conversations where extraordinary people tell intimate stories of one moment that changed everything for them. A world record, a world championship, an epiphany, a life-changing decision. They relive their moments, minute by minute. How they overcame pressure, fear, pain and pushed themselves to the limit. To The Edge.
Welcome to Season 3 of The Edge, a podcast by TAG Heuer. Our first guest this season is a superstar on the rise. Cai Xukun, or KUN, is a singer-songwriter, dancer, rapper and fashion icon. A phenomenon both on and off stage, KUN is one of China's most popular musicians today. His meteoric rise as a solo artist began with his first EP '1'. Every song on that EP topped the Chinese music charts. 
KUN's performances are daring and unconventional. His music is original, infectious and almost always pushing the boundaries. In this episode, KUN tells us about his influences, his dream collaborations and his deep connection with his fans. Presented by your host Teo Van Den Broeke, enjoy this wide-ranging chat with a musical maverick.
To listen to the entire podcast, type "The Edge TAG Heuer" into the search bar of your podcast application:
Our aim? To become the source of inspiration you need each month to help you exceed your limits.
Attention: Only have a minute?
Here are a few snippets to put you on the starting line and get the adrenaline pumping. But don't forget to subscribe to our Podcast so you can listen to the full, unfiltered episode later. The Edge is a series of conversations with extraordinary people operating at the edge of possibility. It's about the thin line between taking part and tipping into victory; it's about what gives us our edge and what we can do to go beyond it.
KUN's early years
Since my childhood, my family used to tell me that every time I listened to music, I would start to dance and sing. Maybe I was born with a love for art and music. I come from a family of music-lovers. That's why I'm so inspired by it.
A fusion of different genres
I like many kinds of genres, including jazz, rock, and hip-hop. I think it's quite difficult to define a specific genre of music because that would be too limiting. My music is a fusion of different genres. When I create a song, I don't think it's defined by any genre. It's a song by itself. It just manifests my attitude.
On his musical evolution
At different times in your life, you might have different elements in your music. You have different ideas you want to express. So I think this year it will be very different and it will not be just about expressing myself. I think I'm going to give my music a broader range and explore the world, to express an understanding of people and things through my eyes. It will be very interesting because after a very long time, I have some new feelings that I want to express instead of just sticking to my own style.
Cai Xukun visiting the TAG Heuer Museum, in La Chaux-de-Fonds, Switzerland.
The things that inspire KUN
I get a lot of inspiration from nature. When I travel to different cities, different places, when I meet people, I feel inspired. Sometimes you might want to use your mobile phone to record the sea waves, and that might inspire a sentence in your lyrics. And you can put that down in your notebook. It might turn into a poetic line. Sometimes when you're in your car, when you're seeing a landscape pass you by, that might evoke memories and experiences. Or when you're lying in bed, when the world is quiet and you're all alone, you might have some interesting ideas come to you.
I also get a lot of inspiration from cinema because films are always telling you a story. They can tell you a story within a short period of time. And I like to discover the stories of others because when you hear those stories, you realize how time has changed or how different stories have different meanings.
Creating the perfect moment
I will say that I am still waiting. I will always be waiting for that moment to happen because I always feel like it's never enough. I always want to make my performances even better. So I think I'll be continuously updating myself and trying to create that perfect moment.
What we can expect from KUN's upcoming tour
We have confirmed five cities, including Hong Kong, Macao, Kuala Lumpur, Singapore and Bangkok. Of course, we would like to go to more cities. I want to bring some surprises to these different cities, with different variations.
KUN's relationship with his fans
I think the support from my fans is one of my major motivations. And my way of engaging with them is different at different times. For example, there are times when I would like to share my personal life with them. But sometimes I use my work to help me express myself to them.
Cai Xukun wearing the TAG Heuer Carrera (CBS2212.FC6535)
Expressing himself through fashion
At different times I try different styles to express my feelings. If you want to understand someone, you need to pay attention to the details. That's how you truly understand a person. I use music and fashion as ways of expressing my true self. Sometimes when you meet a person, you get a superficial understanding. But if you want to know more, you need to find out how someone is expressing themselves and how they are feeling at that moment. So fashion and music are emotional outlets for me.
Having faith in yourself
I think you need to have your own way of thinking. You need to be creative. You need to ensure that your idea is not always influenced by others, or isn't homogenized by others. And also you need to have a creative breakthrough, which is also very important for your sense of motivation. You know life is short and full of changes. You have that faith in what you do. That is very important. And confidence is also very important.
What the future holds
There are still many different things that I haven't accomplished yet. Not just in my career, but also in my personal life. I hope that both in my life and on stage, I will gradually manifest better things.